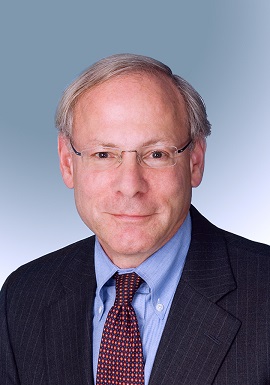 Richard F. Ziegler is an experienced arbitrator in international and domestic matters and an accredited mediator.
He is a Fellow of the Chartered Institute of Arbitration and serves as Co-Director of the CIArb NY Branch's Accelerated Route to Fellowship program. He is a member of the panels of arbitrators maintained by the International Centre for Dispute Resolution ("ICDR") and the American Arbitration Association's ("AAA") Large Complex Case Panel and Aerospace, Aviation and National Security Panel. He is a member of CPR's Board of Directors, its Arbitration Committee and four of its panels of distinguished neutrals: technology; financial services; cross-border and general counsel.
Mr. Ziegler's recent arbitrator assignments include serving as:
President of two ICC arbitration tribunals involving claims for breach of a pharmaceutical development and marketing agreement and a manufacturing supply contract
Party-appointed arbitrator in an ICDR-administered dispute involving a $400+ million claim for breach of an investment-related agreement and an ICC-administered dispute involving a distributorship agreement
Presiding arbitrator in an arbitration administered by the Hong Kong International Arbitration Centre involving a financial instrument
Chair of two ICDR-administered arbitrations arising from equipment supply contracts
Chair, co-Arbitrator and sole Arbitrator in multiple AAA-administered proceedings involving investment management, stock purchase, employment and other contracts
Mr. Ziegler is certified as a mediator in international matters by London's Centre for Effective Dispute Resolution and has served as a mediator in CPR-administered and other matters. His recent experience as mediator includes mediating disputes between joint venture partners of a service business; co-owners of an investment firm; a lawyer and a client; and a law firm and former partner.
Before co-founding AcumenADR LLC to support his independent practice as an ADR neutral, Mr. Ziegler had been a partner at Jenner & Block from 2007-2019 and Cleary, Gottlieb, Steen & Hamilton from 1984-2002. As outside litigation counsel Mr. Ziegler handled complex commercial litigations and arbitrations, and co-chaired Jenner & Block's International Arbitration Practice. His practice encompassed securities, financial and M&A matters, commercial disputes involving technology issues, patents, and business torts. He was Managing Partner of Jenner & Block's New York office for eight years, and was elected to the senior management committees of both Jenner and Cleary, Gottlieb.
Mr. Ziegler served as Senior Vice President, Legal Affairs, and General Counsel of the 3M Company from 2003-07 in St. Paul, Minnesota. Mr. Ziegler led a department of more than 150 lawyers in 24 countries and had responsibility for environmental, antitrust, product liability, insurance coverage, employment, advertising, compliance and governance issues.
By virtue of his experience as the general counsel of a major multi-national business and as outside counsel in multiple domestic and international disputes, Mr. Ziegler has developed a deep understanding of business decision-making, cross-border business disputes and the need for efficient, fair and timely dispute resolution.