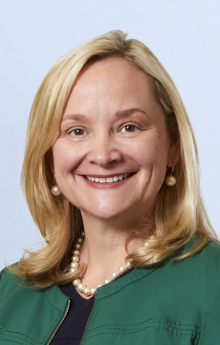 Laura M. Robertson is deputy general counsel, Litigation, IP & Legal Ops for ConocoPhillips, one of the world's largest independent exploration and production companies.
Laura has over 20 years of legal experience and leads a team that manages the company's domestic and international disputes, as well as its technology and IP legal matters. She also oversees the legal department's operations, including legal finance, systems, and ediscovery. Since 2016, she has served as corporate secretary for the Audit & Finance Committee of the company's board of directors.
Before joining the company, Laura was legal counsel at Chevron, where she oversaw oil and gas royalty and tax compliance and litigation. She began her career as an associate at King & Spalding, handling a broad range of energy matters, antitrust disputes, and government investigations.
Externally, Laura serves as chair of the Institute of Energy Law (IEL) and on the boards of the International Institute for Conflict Prevention & Resolution (CPR) and the Houston Ballet. In 2016, she was awarded CPR's Inspiring Innovation Award for her use of innovative strategies to reduce costs in an economic downturn.
Laura earned her juris doctorate with honors from the University of Texas School of Law and her bachelor's degree from Loyola University.