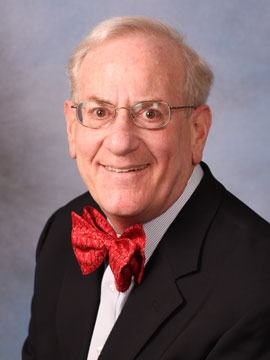 Jay Waks
Ret. Senior Executive Vice President & General Counsel, The American Kennel Club Inc.; Retired Partner, Arnold & Porter Kaye Scholer LLP
Jay W. Waks was Senior Executive Vice President & General Counsel of The American Kennel Club from 2016 to 2020. He is a Retired Partner of Arnold & Porter Kaye Scholer LLP, having spent his entire professional career at Kaye Scholer. Among his accomplishments at Kaye Scholer, Mr. Waks served as:
Chair of the firm's Alternative Dispute Resolution practice group.
Chair of the firm's national Employment & Labor Law practice for 25 years.
Member of the firm's International practice group and Asia Pacific practice group.
Mr. Waks is respected for his defense of US and international companies and is known for his successes in high-profile public sector cases. He has been active in CPR for over 40 years and has been on its Board of Directors for nine years before joining the DRS Board. Among his other interests, Mr. Waks is a member of the Board of Advisors of the Scheinman Institute on Conflict Resolution at Cornell University's ILR School, and the Board of Directors of Legal Momentum, the oldest women's legal defense and education fund protecting the rights of women and girls.